Symbolics NBS processor and 1 MWord memory
We got a pair of boards for a Symbolics LISP machine. Unfortunately the chassis and backplane were not there. The boards are similar to L-Bus boards from Symbolics 3600 [1], and probably pulled out from one of the Symbolics 3600 series systems.
These boards are no longer here: luckily they found a new home where there are all other components to make it work!
NBS Processor (PCBA 170393)
The processor card has seven Symbolics LSIs, two Weitek FPUs and 27 SRAMs.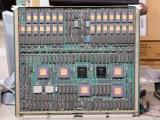 Symolics ASICs labeled TAG, BMEMA, MAP, DP and IPU.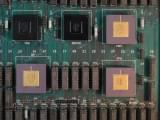 Symbolics SQ and AMEMA and Weitek 1164&1165.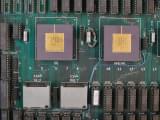 On the solder side you can check the pin count of each chip.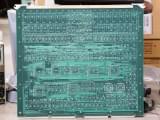 The label of the NBS processor.


Memory, 1MW (PCBA 170473)
The memory card implements 16×11 Fujitsu MB81256-15.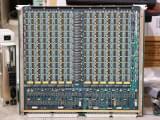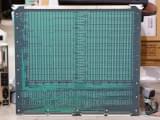 NBS FEP-I/O (PCBA 170495)
NAT/FEB-IO CARD. The frontend has a MC68008L10 processor.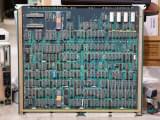 References
Symbolics: 3600 Technical Summary. #990098. February 1983.