GRAPE-DR boards
The GRAPE-DR processor
The GRAPE-DR [1] processor chip pictured below requires an external FPGA to handle memory access, instruction streaming and communications to host system. It is my understanding that this chip is shared across all generations of GRAPE-DR boards.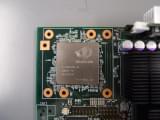 Single-processor prototype?
I have never used this board, nor seen this board working. Probably this is an early prototype that has survived accidentally.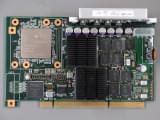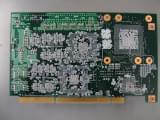 Single-processor production board
This board connects to the host computer using PCI-X bus. I used this board on dual-K8 Opteron motherboard from Supermicro. As the board is over-sized to fit in a standard PC chassis, the host system must be operated without its top cover.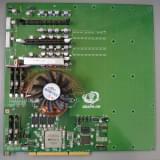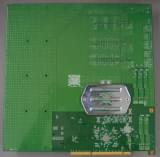 Four-processor PCI-Express board
This is the last board that has four GRAPE-DR processors. A PCI-Express switch multiplexes the PCIe lanes to four companion FPGAs. Again, this board is too large to fit in a standard PC box.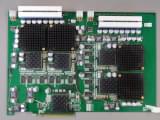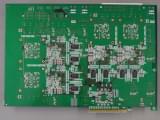 References
Makino, J.; Hiraki, K.; Inaba, M., GRAPE-DR: 2-Pflops massively-parallel computer with 512-core, 512-Gflops processor chips for scientific computing, Supercomputing, 2007. SC '07. Proceedings of the 2007 ACM/IEEE Conference on, pp.1,11, 10-16 Nov. 2007